The cube ultrasonic sensors
are designed in a cubic housing for demanding applications. The cube is available with the QuickLock mounting bracket. This allows the sensor to be mounted quickly and easily.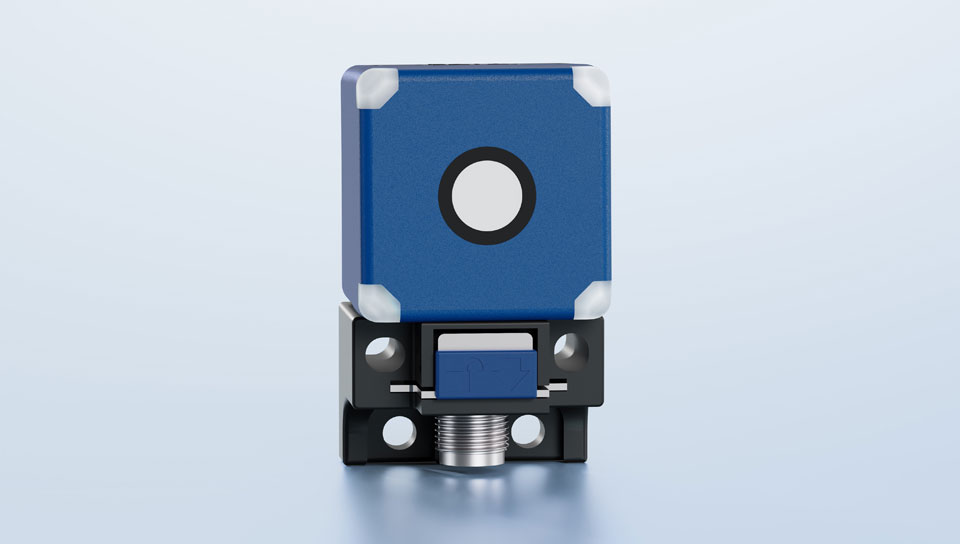 cube sensor with QuickLock mounting bracket
The cube can be easily turned in 5 positions thanks to the rotating sensor head. The convenient mounting allows flexible use in numerous applications.